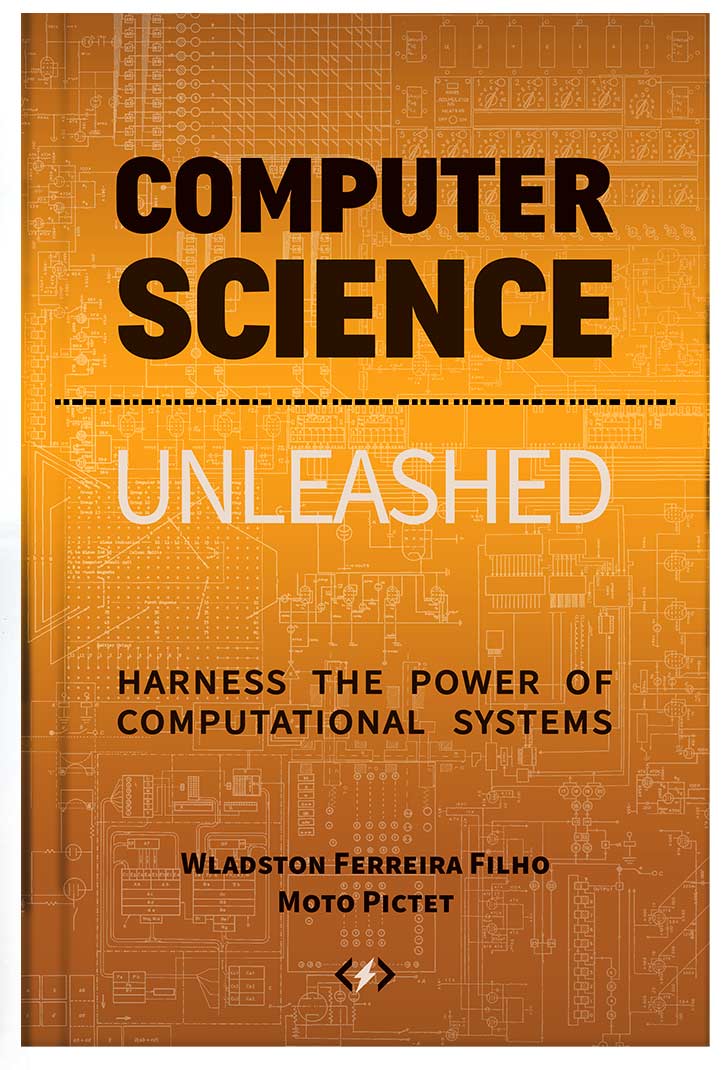 The basics all coders must know about networking  &
data science.
Computer science is a patchwork of different fields that, together, expand human capabilities. For each piece you add into your knowledge set, you unlock new powers! This book explains two of the most powerful parts of the puzzle: networking and data science. Computer Science Unleashed is a high-level overview of useful concepts that everyone working with code should know. All presented step-by-step in a short, easy and enjoyable form, without the overwhelming academic jargon.
What's in the book?
In the networking part, you'll learn how to link computers together, and how to send a message to a distant computer on the other side of the world. We'll learn the two ways computer programs exchange data over the Internet: TCP and UDP. Finally, we'll learn how the most popular Internet applications work, including email and the Web. In the data science part, you'll learn about regular expressions, a trick coders use all the time to manipulate complicated patterns. You'll then explore the basics of data analysis: we'll show how data is collected, analyzed and visualized. Finally, you'll how programmers are able to extract knowledge from data.
Get the table of contents and the first chapter in this
free sample
.
Is this book for me?
If you never took any course on computer networks, data science or statistics, the book was designed for you. Even if you're not a programmer but you enjoy understanding everyday technology, you'll find value in the book. No programming experience is required to read it.
About the Authors
Computer Science Unleashed was written by Wlad and Moto, the creators of "Computer Science Distilled", a book that was read by thousands of programmers around the world. Wlad is a computer scientist with a strong academic background, and Moto is a rocket scientist who's passionate about coding and teaching.
Get Your Copy
Computer Science Unleashed Print + eBook
Premium quality hardcover book
Free worldwide shipping
Instant access to eBook
Available in PDF (Mobi and ePub coming soon)
Full 30-day money back guarantee
---
Computer Science Unleashed eBook
Instant access to eBook download
Available in PDF (Mobi and ePub coming soon)
Access to all future book updates
Full 30-day money back guarantee
Questions?
What if I'm not happy with the book?
Up to 30 days after your order, just send me an email and you get a full refund, no questions asked. You can try the book risk-free, I'm confident that you'll find value in it.
What is the purchase process?
Your payment is processed via Stripe or Paypal, and you get a download link via email instantly. Contact us if any problem arises.
Is the book up to date?
The book covers fundamental principles of computer science which will always be relevant. And your purchase comes with free access to all future versions of the book.
Which programming language is used?
None. Programming languages come and go, but computer science principles stay the same. For that, code samples are given in human-readable pseudo-code format.